We take the time to know you so that we can offer you customised solutions.
Collaborate & Form Close Partnerships with you to ensure that activities and discussions within the workshop are designed and facilitated to meet your required learning objectives and outcome. We take the time and effort to understand stakeholders' needs, concerns and challenges, be their sounding board to identify opportunities to create value.
Design Tailored & Customized programmes, with careful consideration of the intended outcomes to suit your needs and growth strategy. Our strengths are in customizing workshops that incorporates training, coaching and team-building elements to change mind-sets and behaviours. Through the process, we also enable participants to gain higher levels of self-awareness while building closer relationships with one another for better team collaboration.
Create Safe & Trusted Spaces to facilitate learning and reflective practices which sets the foundation for transformation.
Facilitate Learning Application & Accountability through Growthbeans Coaching Circles for participants to continue to practice what was learnt, to get feedback and be self-aware for their personal and professional growth
LET US KNOW HOW WE CAN HELP ADDRESS YOUR NEEDS.
---
YOU MIGHT ALSO BE INTERESTED IN THESE:
I am looking for…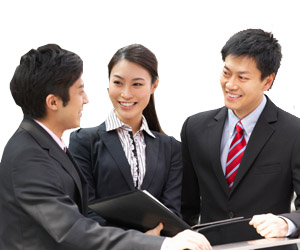 Corporate Development Training.