Groomed For
Lets admit it.
There have been times where we wished we had been better students so that we would be better able to apply whatever we have learnt in our workplace.
And other times, we wonder why we are doing what we are doing and wished we had figured out early on what we were keen on doing.
Don't let the next generation repeat our mistake.
Help them identify their passion and motivations early to inspire them to study with a purpose so that studying is not purely for results.  
And with the workload they have, help them learn techniques to overcome stress and time pressure to cope better to ensure their well-being.
Groom your students for success.
"The workshop  made me realize that there's always a way. no matter how sad or how stressed I am, I'll always have my friends, my teachers there for me and I learnt I never should give up… I'm one in seven billion and I may have weaknesses that no one else has but I also have strengths that no one else has!!" 
~ Syasya Nadya Umairah, Sec 4 student
Challenges Addressed 
Coping with stress.  Poor time management. Do not know what is the best way to study. Uninspired to study. Studying just to achieve results. Not knowing how to learn. 
Program Highlights

Our "Groomed for Success- Learn Motivations and Strategies to Ace in Life" Program equips students with awareness of their motivations and passions, their learning style and the techniques to study, manage stress and time.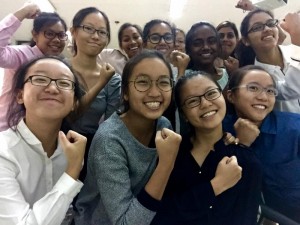 The program is customizable and is designed with the new generation in mind to be fast-paced, engaging and impactful.
Identify one's passion and motivations

Understanding how education will help one succeed

Identify learning style

Learn Study skills

Be equipped with stress and time management strategies 
Modules Instruction Methodologies
Audio-visual Presentations. Interactive Facilitation, Hands-on Activities, Competitions, Demonstrations, Presentations, Quizzes, Handouts.
For more information, leave us your details HERE and we will contact you shortly! Or email us at info@savoir-asia.com.