Essence of Best Job For You
We tend to make decisions based on the biases of other people.
But really, the first step to finding a job is to think carefully about what drives you.
That's where Best job for you comes in.
Best Job for You Programme helps you to build your career road map, embark on a journey of self-discovery and to converge strengths and interests in a power ball of success. 
"The programme was well-thought out and the trainers were engaging .I really benefitted from the interview skills coaching which was very hands-on. The immediate feedback given was very much appreciated."  Carol Soh, 15 yr old 
Best Job For You Objectives
Reflective exercises . Self- awareness . Identify interests & values  . Positive thinking and work attitude . Confidence building . Ace interviews . Peer Review . Profiling Tools . Craft CV with end in mind. 
Program Highlights!
The program is designed with the new generation in mind to be fast-paced, engaging and impactful. Customization for your student's needs is available.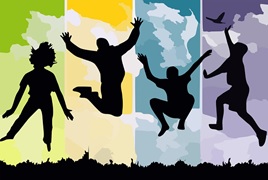 Self-discovery


 Reflective exercises 

 Peer reviews 

 Profiling tools 

 Crafting CV with the End in Mind 

 Interview Skills Coaching 
Modules Instruction Methodologies 
Audio-visual Presentations. Interactive Facilitation, Hands-on Activities, Competitions, Demonstrations, Presentations, Quizzes, Handouts.
For more information, leave us your details HERE and we will contact you shortly! Or email us at info@savoir-asia.com.